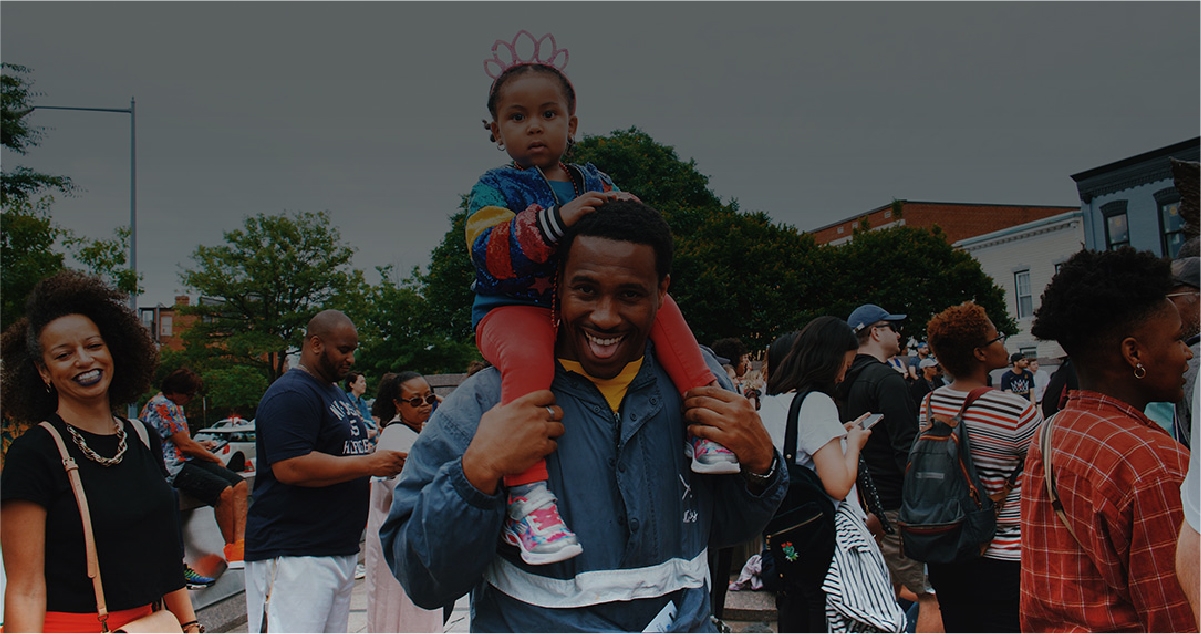 08 Dec

Funk Parade Plans Hybrid Experience for 2021

FOR IMMEDIATE RELEASE

December 2020

Contact: Jessica F. Teachey
Director of Community Engagement, The MusicianShip jfteachey@themusicianship.org

Funk Parade Plans Hybrid Experience for 2021

COVID-19 prompts The MusicianShip to get creative with its beloved annual community event

FOR IMMEDIATE RELEASE – D.C. – After being forced to cancel the 2020 Funk Parade, The MusicianShip is bringing the festival back for 2021 with a hybrid experience. With a timeline for widespread vaccine access still uncertain, Funk Parade will forego its traditional Parade, Day Festival, and Night Festival in favor of virtual and smaller, socially-distanced events.

The 2021 Funk Parade festivities will center around celebrating the art, culture, history, and legacy of Black Broadway and will feature a Funk Parade-themed beer produced by Aslin Beer Co. Festival events will be delivered in partnership with entities including Ben's Chili Bowl Foundation, Black Broadway on U, District Bridges, StreetMeetDC, Eaton Workshop, and more. 

"While we're disappointed we can't bring Funk Parade back in its familiar format in 2021, we're excited to work with our partners to showcase Black Broadway in fresh and innovative ways. We're committed to keeping the funk alive and celebrating the rich history of the U Street Corridor with everyone in our community," said Jeffery Tribble, Jr., Executive Director of The MusicianShip.

More details about Funk Parade's 2021 events and scheduling will be available soon. 

Funk Parade programming is supported by The MusicianShip, a D.C.-based nonprofit that is focused on changing lives with music. Proceeds from the Funk Parade help support The MusicianShip's free-of-charge music programs that serve over 1600 youth and continue to be a resource for local D.C. artists and musicians. In addition to Funk Parade, The MusicianShip is the home of the Wammie Awards and The Washington Youth Choir.

More information can be found at FunkParade.com.

-More-

About Funk Parade

First held in 2014, the Funk Parade has reached over 300,000 residents and D.C. visitors and has provided over 500 hours of performance by D.C.-based artists, including musicians, dancers, and performance artists, and cultural programming that examines the intersection of social concerns and art. For more information and updates on upcoming events, visit www.funkparade.com or follow Funk Parade on social media @dcfunkparade.

About The MusicianShip

The MusicianShip is a 501(c)(3) charitable non-profit organization that facilitates music lessons, experiences, and opportunities to benefit youth who need us most. We are proud to serve the community through an impact-driven ecosystem of music programs. From a music festival drawing 70,000 people to an award show that celebrates creatives, each program under The MusicianShip's umbrella leads back to one thing—our mission to change lives with music. Learn more about The MusicianShip at TheMusicianShip.org.