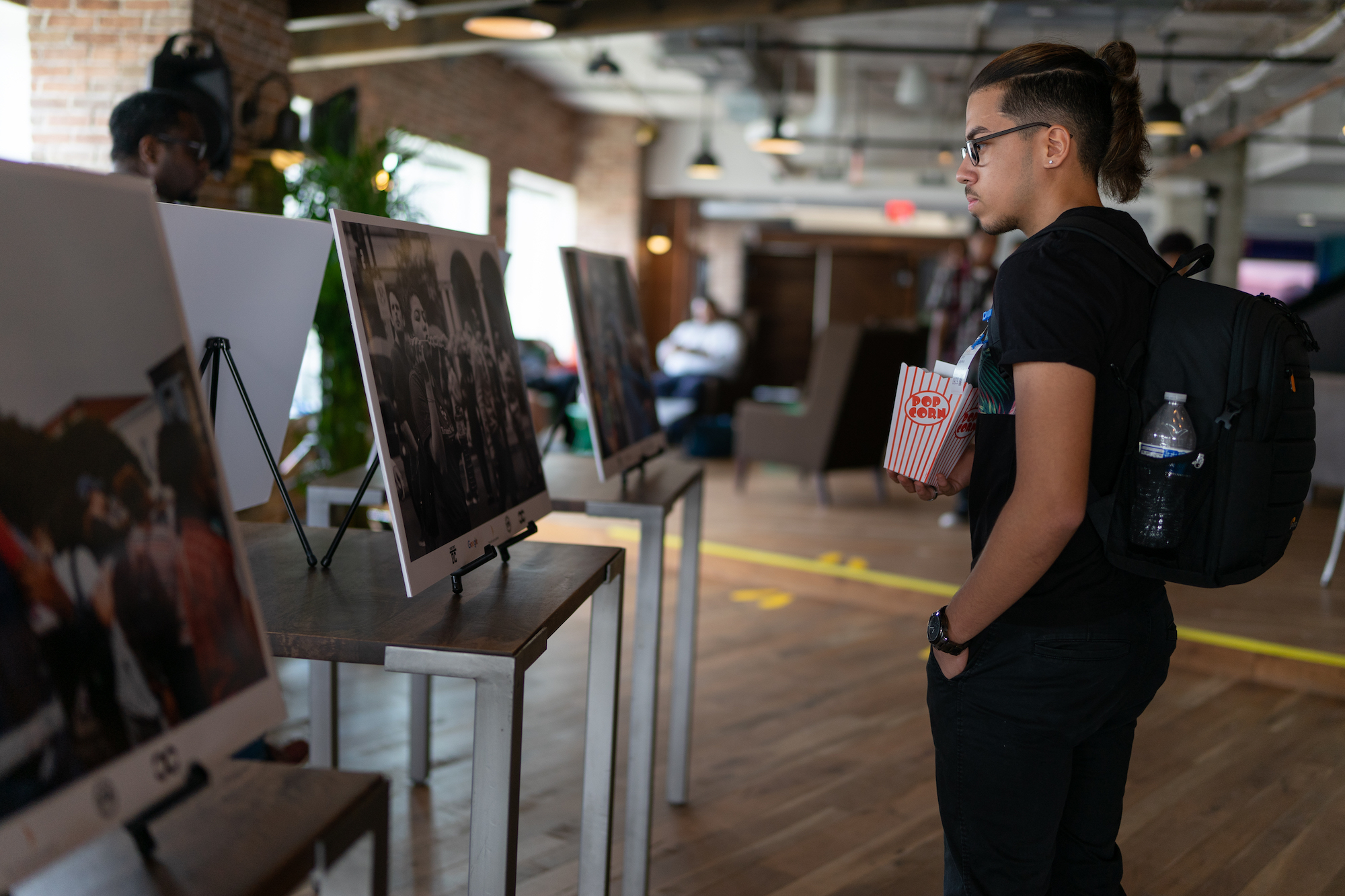 04 Aug

The Funk Parade Photo Gallery is Back!
Official Call For Submissions
Funk Family, mark your calendars for our 2nd Annual Funk Parade Photo Gallery on August 30 at Eaton DC!
This year, through our FunkU initiative, we're paying homage to our festival's home corridor on U Street, Black Broadway! The photo gallery will acknowledge the artistic and creative ancestors who brought life to these blocks and cemented it as one of DC's cultural gems.
This year's gallery will be a collaborative pictorial essay contrasting the Black Broadway of the past with the Black Broadway of today!
---
Submit Your Photos
Interested in recreating an iconic Black Broadway image?
Choose from one of the photos here
Submit up to three images for consideration to: StreetMeetDC.WeTransfer.com
The deadline to submit is August 21 at 11:59PM
The best photos will be chosen and displayed at the gallery!
---
RSVP for the Photo Gallery

Join us to experience the photo gallery on August 30 at Eaton DC!
Photo Gallery 11AM-7PM
Virtual Media Impact Discussion 2PM-2:45PM
Community Impact Discussion 5PM-5:45PM
COVID-19 Protocols will be enforced, masks are required for entry.
We are committed to providing an event that allows for the full and equal enjoyment of all attendees. Individuals with disabilities who would like to attend this event please contact funk@themusicianship.org. Every effort will be made to provide reasonable accommodations in an effective and timely manner.