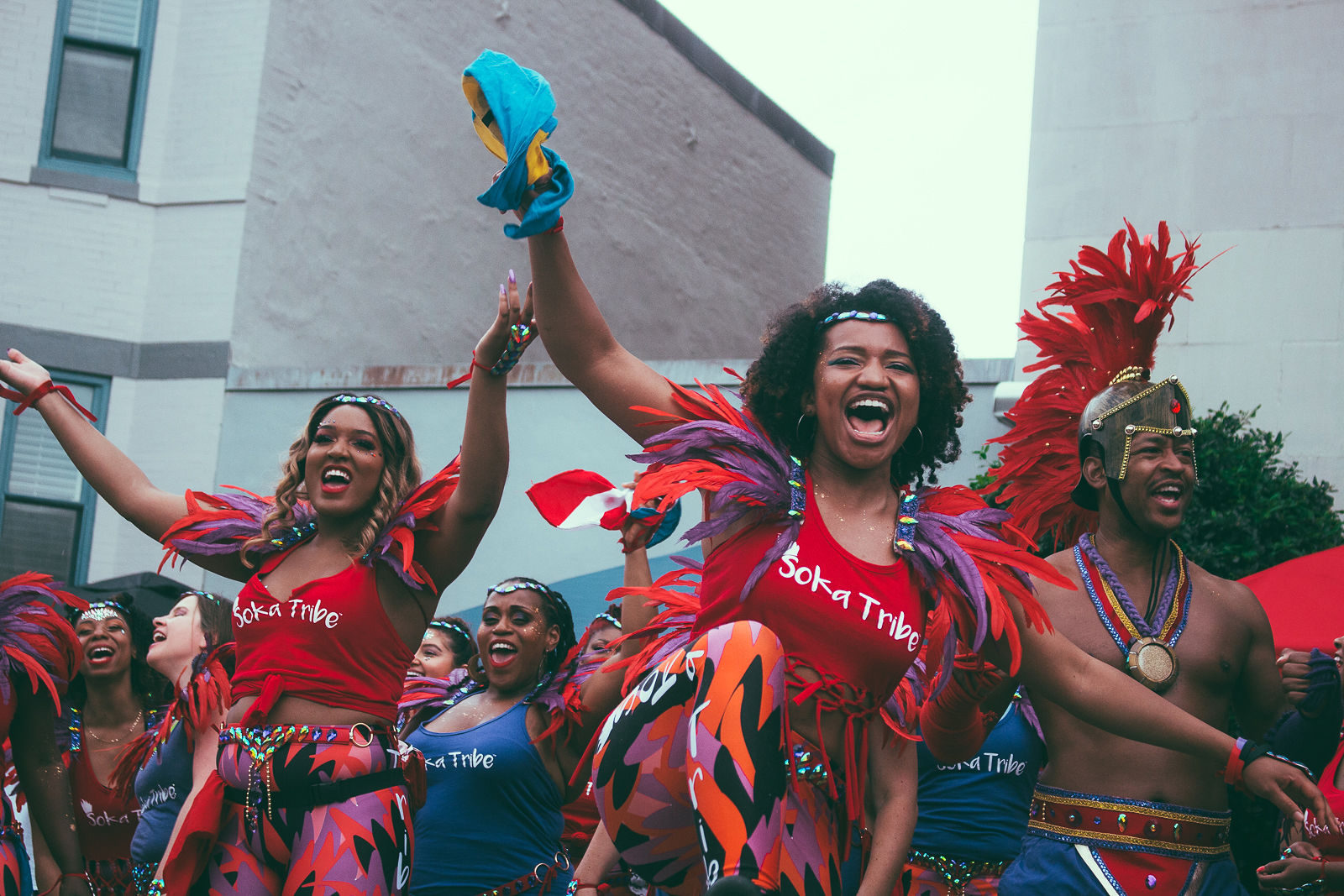 29 Apr

Full 2021 Funk Parade Lineup Now Available

Full 2021 Funk Parade Lineup Now Available

The hybrid festivities will feature some of the DMV's best and brightest musical talent and industry experts

FOR IMMEDIATE RELEASE – D.C. – The 2021 Funk Parade festivities officially kick off on May 1. This year's event will include a series of socially-distanced and virtual elements, spanning the week of May 1-May 8. This year's theme will highlight the cultural, artistic, and social impact that Black Broadway has had on the DC area, and how the spirit of the historic corridor still lives on today.

Aslin Beer Day will take place on May 1 at Aslin Beer Co. in Alexandria, VA between the hours of 11am – 9pm. In solidarity with the vibrant DC music community, Aslin Beer Co. is partnering with Funk Parade to support their fundraiser for youth education programs in the DC region. A portion of the proceeds from each "Black Broadway" beer purchase go directly towards the festival's $5,000 fundraising goal. 

The Black Broadway Mural Walk on May 5 will be led by Funk Parade Historian Bernie Demczuk of the Ben's Chili Bowl Foundation, one of many Funk Parade sponsors. VIP ticket holders will be led through a curated tour of 15 different murals in Black Broadway. Listen to the murals come alive with music via surprise performances from Trombonist Reginald Cyntje, Saxophonist Elijah Balbed and Guitarist/Soul Singer Kenny Sharp!

The Virtual Festival on May 8 will be sent directly to ticket holders and will feature performances from Oh He Dead, We The Fix, Rallo Boykins, Roquois, OnRae LaTeal, Leon Scott, Les the DJ, Main Attraction Divaz, Langston Hughes II, Marissa Zechinato, Chazz G, Elevate Poetry, Hung Tao Choy Mei, Rolloway Productions, BeMo Productions, CapitalBop, Jazz Cat Herder, Ariel Davis, DMV Music Stakeholders Coalition, Listen Local First, Pie Shop DC, 7Drum City,  and the Capitol Hill Jazz Foundation. Funk Parade will also debut its new Funk Parade Documentary, directed by Candace Carrington and produced by Michael Harrison. 

The 2021 Funk Parade has been funded by generous sponsors, including National Endowment for the Arts, HumanitiesDC, DCCAH, The Ben's Chili Bowl Foundation, Chuck Levin's, District Bridges – U Street Main Street, and Aslin Beer Co. The Funk University platform has been powered by committed community partners such as Briana Thomas, Author of 'Black Broadway in Washington, D.C.', Eaton Workshop DC, Lee's Flower Shop, Listen Local First, and 7Drum City.

"We're thrilled to bring our community together in creative ways to celebrate Black Broadway – past, present, and future. The lineup across our events highlights the incredible talent we have in the DMV and we're excited for people to experience the vibrant artistic, musical, and cultural diversity of our region," said Jeffery Tribble, Jr., Executive Director of The MusicianShip.

Tickets and even more Hybrid Festival information can be found at FunkParade.com.

Funk Parade programming is supported by The MusicianShip, a D.C.-based nonprofit that is focused on changing lives with music. Proceeds from the Funk Parade help support The MusicianShip's free-of-charge music programs that serve over 1600 youth and continue to be a resource for local D.C. artists and musicians. In addition to Funk Parade, The MusicianShip is the home of the Wammie Awards and The Washington Youth Choir.

More information can be found at FunkParade.com.

-More-

About Funk Parade

First held in 2014, the Funk Parade has reached over 300,000 residents and D.C. visitors and has provided over 500 hours of performance by D.C.-based artists, including musicians, dancers, and performance artists, and cultural programming that examines the intersection of social concerns and art. For more information and updates on upcoming events, visit www.funkparade.com or follow Funk Parade on social media @dcfunkparade.

About The MusicianShip

The MusicianShip is a 501(c)(3) charitable non-profit organization that facilitates music lessons, experiences, and opportunities to benefit youth who need us most. We are proud to serve the community through an impact-driven ecosystem of music programs. From a music festival drawing 70,000 people to an award show that celebrates creatives, each program under The MusicianShip's umbrella leads back to one thing—our mission to change lives with music. Learn more about The MusicianShip at TheMusicianShip.org.